Intentionally Welcoming Our Students Back
It has been almost two weeks since our students eagerly raced out of the doors of school and into the wonder and rest that the winter break brings. Whereas staff and students alike were excited for a little time off, I am just as excited to welcome our students back on Monday.
I spent a little time creating some positive affirmation signs and hanging them on the lockers and cubbies of our students. The messages vary, but all are intended to let our students know that we missed them, we care about them, and we are excited for the remainder of the school year.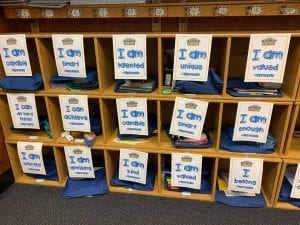 To get the students excited for returning to school at arrival time, teachers are encouraged to greet them in the hallways and at the door with New Year's Eve headbands and noisemakers. These were purchased inexpensively at Dollar Tree and after season sales make them affordable at other stores. As simple popcorn bar is being put in the lounge to welcome the teachers back as well. Afterall, I missed seeing them each day too!
You can view the PDF or editable word file of the posters below.