Ditch that Textbook Book Study Review
I read "Ditch that Textbook" by Matt Miller early in 2016. It was among several of the "Dave Burgess Consulting" titles that I had on my nightstand. It only took me a short time to finish the book, mark up the pages with post-its and notes and knew I had to share this book with my staff.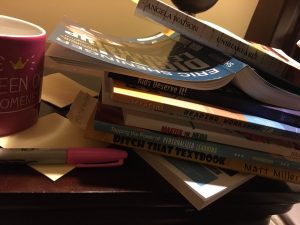 With our professional learning days accounted for and the end of the year approaching, I decided to launch a twitter based summer book study that teachers participated in on a voluntary basis. I sent out an email and was floored that the majority of my staff wanted in! We extended the invite to several other teachers and before we knew it we had our staff collaborating with teachers across the country on the topic of revolutionizing their classrooms!
The first week was simply introductions. Teachers shared their position and a selfie of themselves with the book. It was an easy way to get acquainted with the hashtag, meet the educators participating, and dip our toes into the twitter book study waters. The teachers below are just some of those that participated!
The remaining weeks of the book study focused on each chapter of the book. There were opportunities for goal setting, resource sharing, and celebration of success. Teachers shared their favorite educational book titles, hashtags, digital resources, and more. Staff set goals for integrating technology in meaningful ways in the fall. Mystery Skype Sessions, Twitter Chats with authors, Hyperdocs and digital badges were all shared as goals for teachers. It was uplifting to see many 'likes' and "retweets" of their posts as others validated their tweets and learned from their posts!
I embedded some digital badges in the study to recognize those that participated as well. A the conclusion of the study, they were awarded a participation certificate (linked below).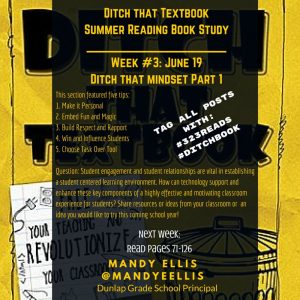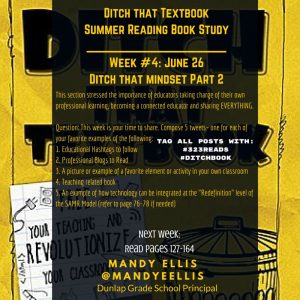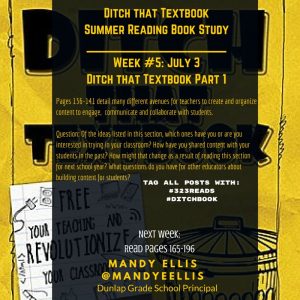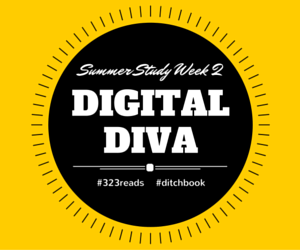 It was empowering to see how many educators sought to be connected and learn through the summer months. In Matt's book he indicates the importance of being connected for so many positive reasons: inspiration, motivation, challenge, camaraderie, apps, humor, and collaboration (pages 97-98). Each of those elements was evident during the book study. As teachers used their time on vacation to learn and grow, they were filling their teacher tool belts and making their classrooms better places to teach and learn!